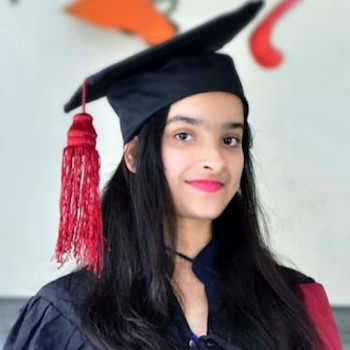 Nimra Naveed
I have completed my ics degree from roots in 2019. This highly reputable institute is none other than a blessing for students. The envoirnmnt , qualified staff , academics all prepared us for the practical world. Teachers are more like parents who guide us in all aspects of life.i am proud to b the part of roots and much love and affection from branch head mam Sobia and all the staff .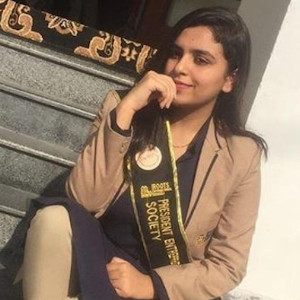 Abeeha Abrar Qazi
ROOTS INTERNATIONAL COLLEGE is much beyond just an "Institution"…It actually denotes a "Culture"…Culture of excellence, empowerment, and enrichment. Being a part of RCI, I felt blessed. The college has molded my personality and clarified my vision of the future. That day is not far when people will recognize me with the name of RCI and I am very grateful to the Institute for providing guidelines and motivation to inspire me to achieve my goals.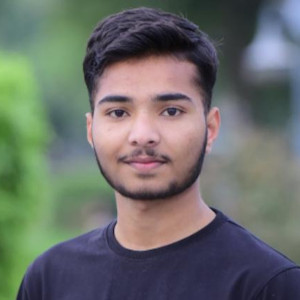 Aqib Bilal
I have spent two years in roots and it was the best time. I joined roots in 2017 for my pre engineering degree and completed it in 2019. For further studies i joined UET taxila university. I m doing electrical engineering in UET.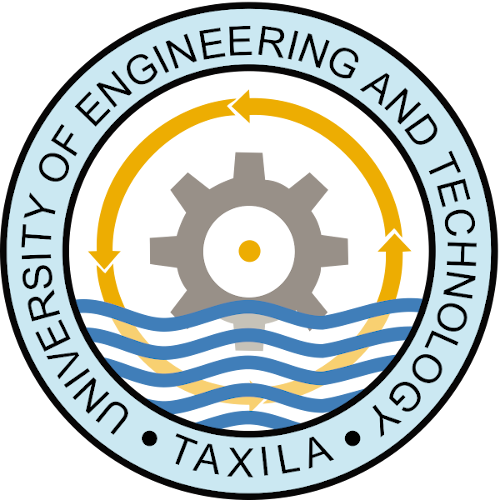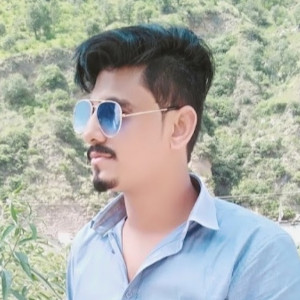 Aqib Bilal
I completed my fsc Degree in 2019 from Roots international Rawal campus .I had an amazing experience with the teachers and students. The teachers were very cooperative and qualified . It was an lovely experience for me. Thanks to our respected principal Mam Sobia and Director Sir Shoaib.

Rabia Ikhlas
sometimes God bless us with the best as I got admission in roots international. The day I entered the college I got love from the institution. Best faculity member .. These 2 years were the best years of my life .. memorable time spent with the teacher.. I got love, confident and much more from the roots. I learn how to live, respect and teach. Wonderful journey with roots.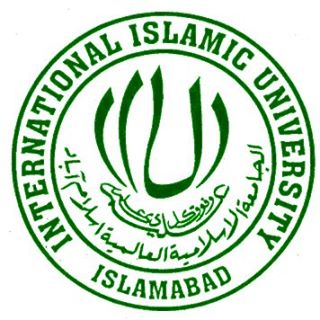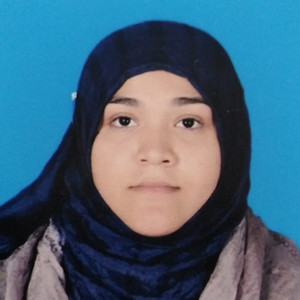 Khizra Tariq
I did inter form Nisa college Sialkot. I got 70% marks. Then I did my bachelor's degree from University of Gujrat in Software Engineering CGPA 3.14. Now i am doing my Masters degree in Software Project Management. I want to join your institute as a teacher this gives a valueable addition to my experience.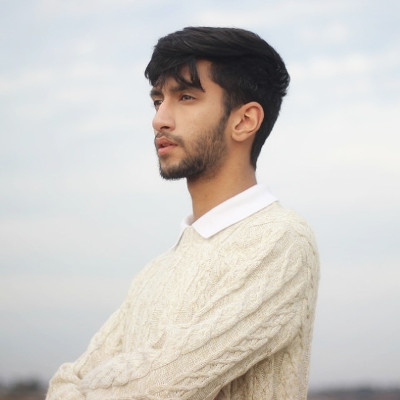 Zain Idrees
As many other students out there, i was also unclear what i wanted to choose as my career. But i always knew that i was interested in arts. And even though i was studying Pre Engineering at Roots International, the staff and teachers encouraged me never to let go of my passion of art. Roots made me grow as a person and made me realize who i am and what i want. I'm a student of Architecture at Comsats Islamabad and the creative environment of Roots help me realize and clear my views for me.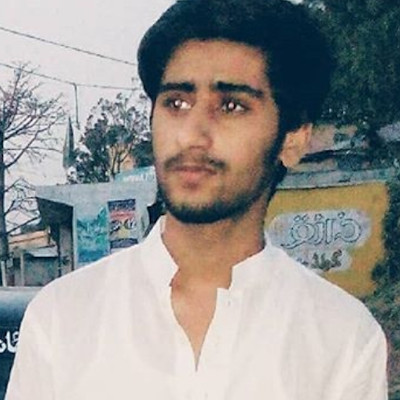 Hamza tahir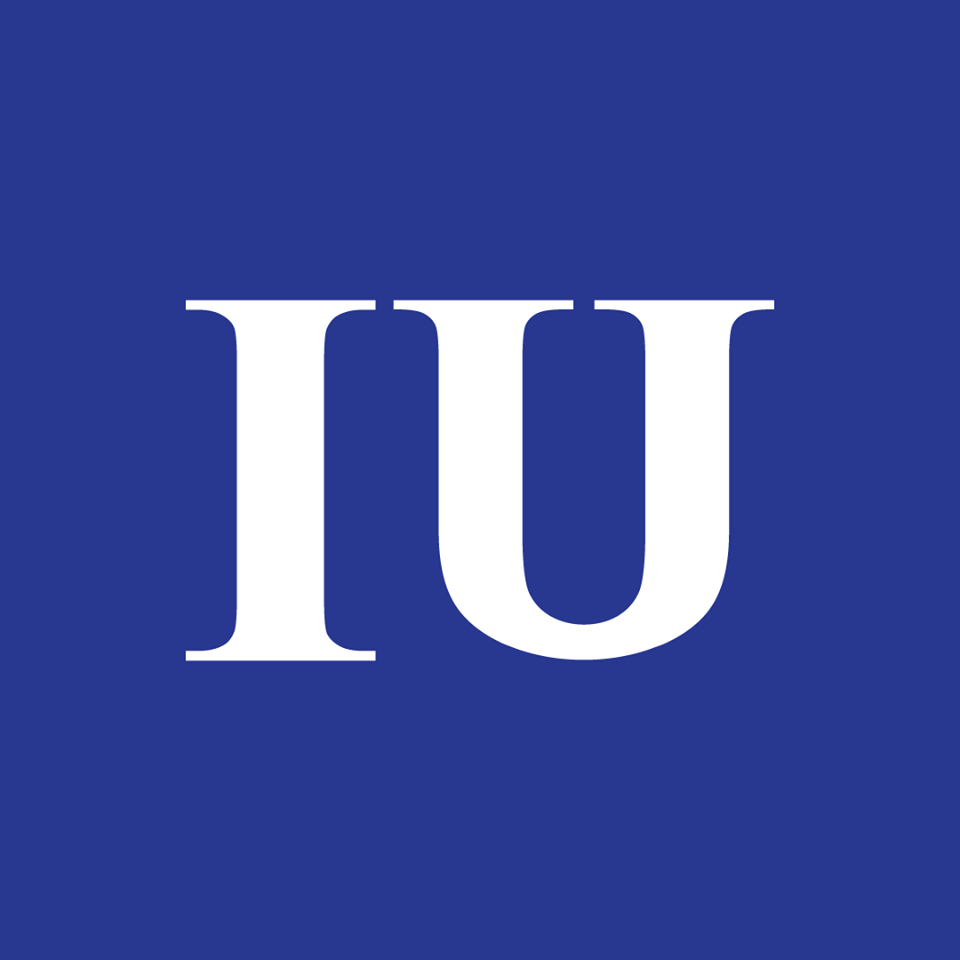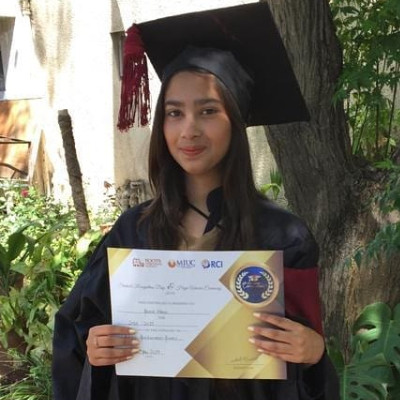 Abeer waheed
I successfully succeed in my pre medical FSc Degree in 2019 from Rawal campus .I had an wonderful experience with the teachers ,students and the learning environment.The teachers were very friendly.It was an amazing experience . Thanks to our respected principal mam Sobia and CEO Sir Waleed Mushtaq.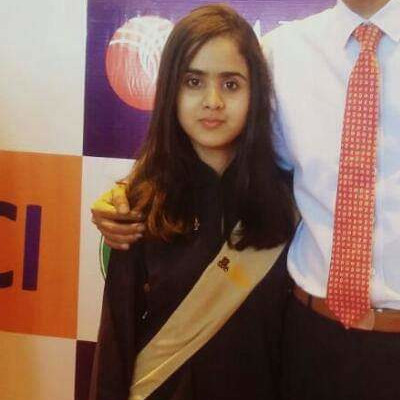 Bibi haleema sadia shah
I completed my ICS Degree in 2019 from Rawal campus .I had an amazing experience with the teachers ,students and the friendly environment.The teachers were very cooperative and qualified .It was an lovely experience. Thanks to our respected principal mam Sobia and CEO Sir Waleed Mushtaq.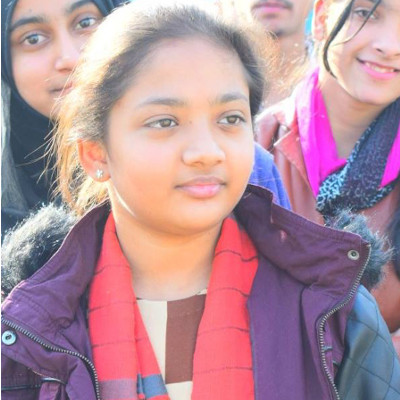 Bilquees yasin
I have spent two years in roots and it was the best time. I joined roots in 2017 for my ics degree and completed it in 2019. For further studies i joined NUMlL university. I m doing software engineering in NUML.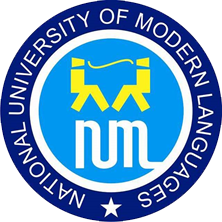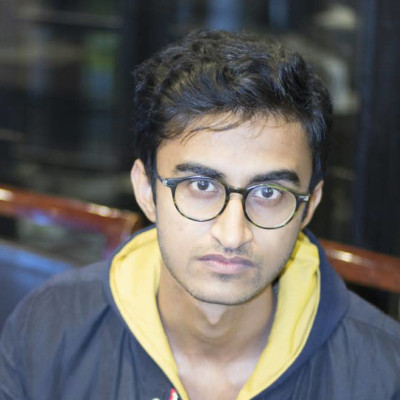 Muhammad Wasif Khan
i got an internship at a fortune 500 company, S&P global and became their youngest intern that year. Subsequently I join Riphah to get a bachelor's degree in media studies.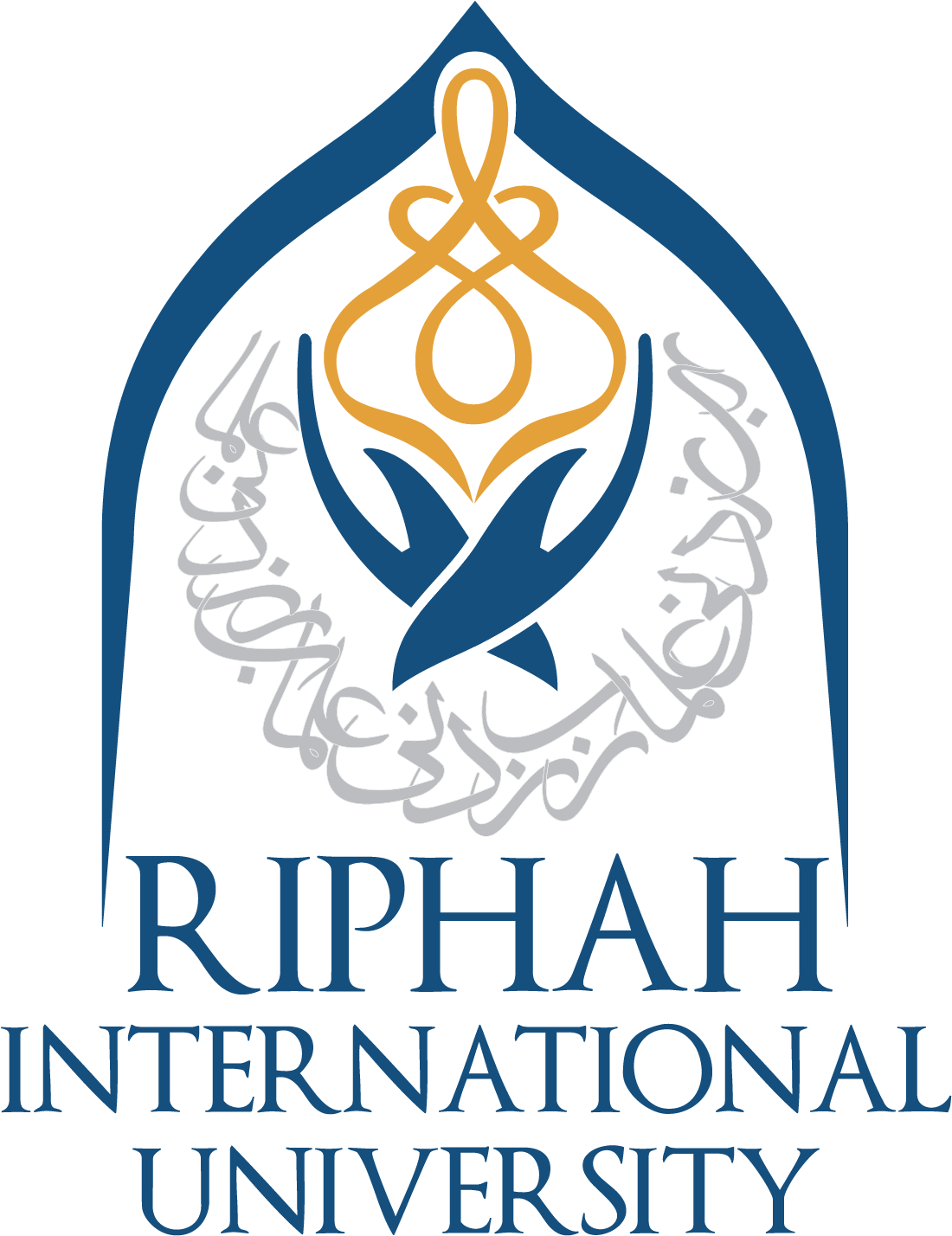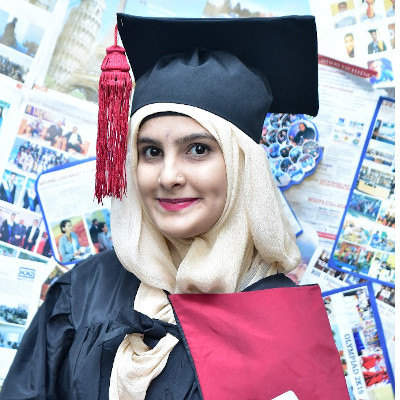 Hijab Fatima
I completed my FSC degree in 2019 from Rawal campus . I had a great time in roots , the teachers, environment, mentor ship everything is very remarkable. the teachers are well qualified to prepare students for real and practical world. Thank you so much roots faculty and our most respected branch head mam sobia abid and CEO sir waleed mushtaq.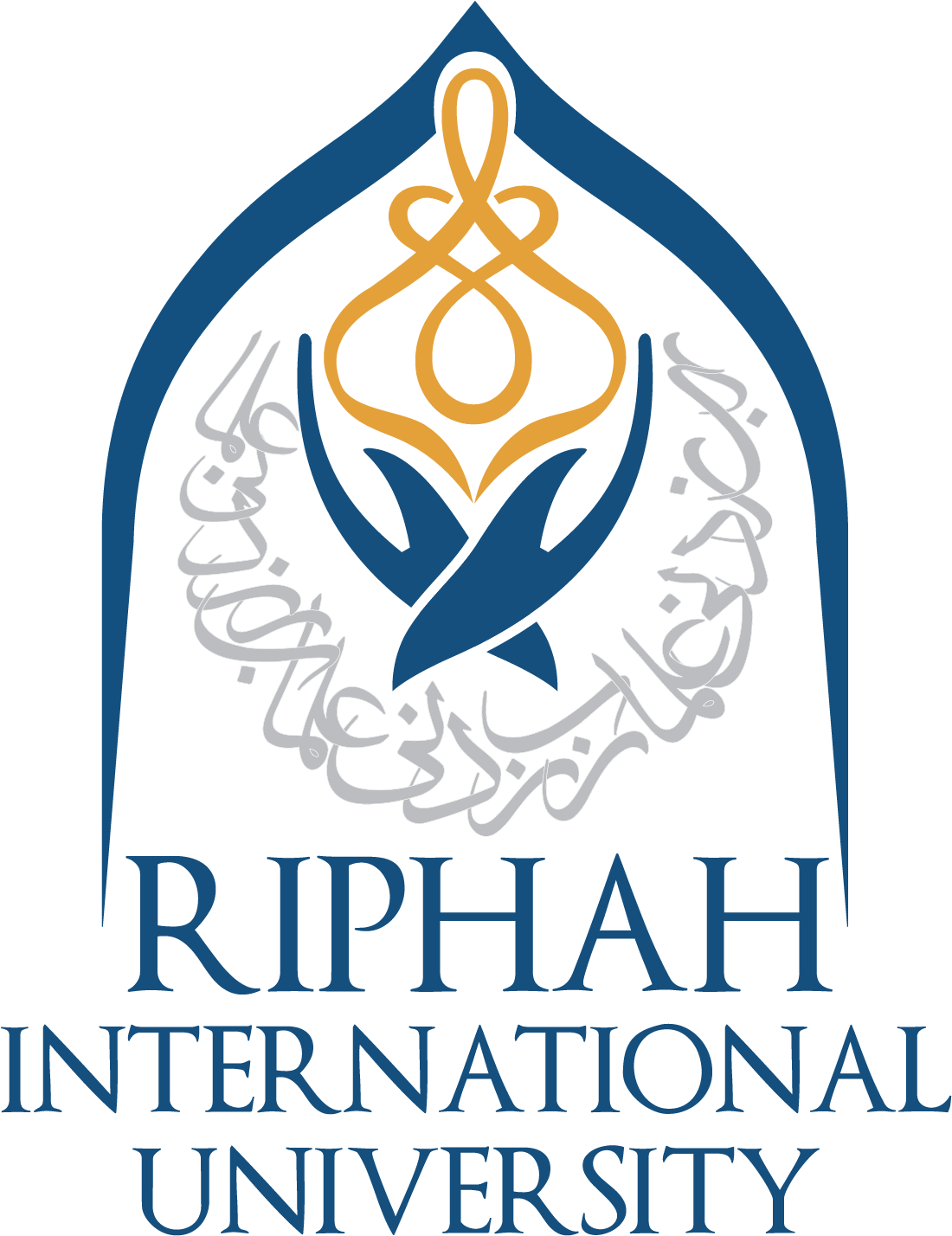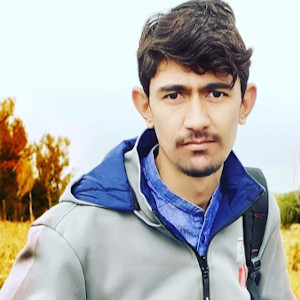 Mudassar hassan
I have completed FSC from ROOTS Rawal campus, that was my best educational experience so far. the college provides complete support and grooming to students and also helps out in securing good internship., Thank you all the Teachers, Mentors , Management and support from staff from the bottom of my heart.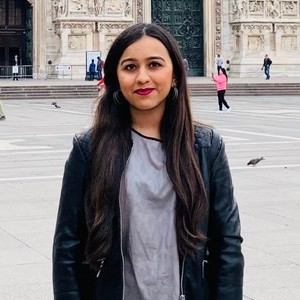 Zurehma Ayesha Rameez
Hi everyone! I am currently doing my Bachelors in Computer Engineering at Politecnico di Torino, Italy. I joined Roots Sevenoaks, Lahore in 2016 for my A levels and graduated in 2018. In the summer of 2017, I went to the prestigious Columbia University for a summer school program on a 100% scholarship. When I came back in mid-August, I decided to give all of my A level exams by the October session and thus prepared and aced my A levels with just 2 months of studying. All thanks to my teachers, I got straight A*s! I'd like to specifically thank my parents, and my great teachers, Sir Hassan, Sir Abbas and Sir Ishtiaq for always pushing me and making be believe in myself. Roots has helped me grow and mature as a person. I made amazing friends, hosted great events and made memories I still truly cherish. A small piece of advice for anyone reading: don't every doubt your worth and always believe in your dreams, anything is possible with the right amount of effort and courage!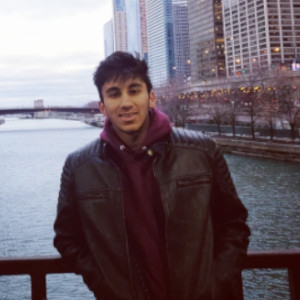 Muhammad Hamza Faisal
I came to Roots International Schools in seventh grade. I completed my O-levels and A-levels here. It was my parents' dream that I went to study abroad for my further studies and this dream became a reality the utmost efforts of my parents and my highly devoted teachers and especially my Academic Counselor. These people set me on the right path and I worked hard in the right direction to achieve scholarships and hence I got the chance to study abroad in the US in such a prestigious university. My parents and my teachers believed in me and along with hard work and consistency I achieved my goal.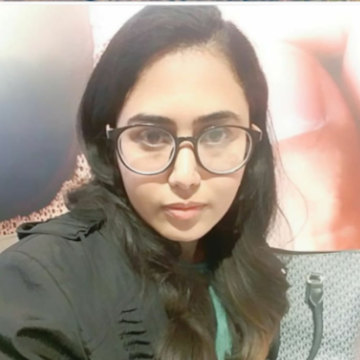 Anum Masood
My university experience thus far has been amazing. I have learned so many things in such a short period of time and it has gone by so fast. I am still discovering all the opportunities that university offers me. MIUC is very welcoming and very gratifying to choose if you want to pursue your undergraduate degree from the prestigious University of London in Pakistan. MIUC is very dynamic, constantly striving to build on its achievements, investing in excellent facilities, pushing the boundaries and new ways of learning.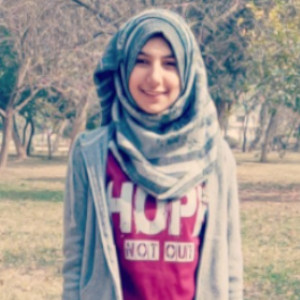 Kisa Fatma
2A* 3A in Olevels 2As in AS A in A2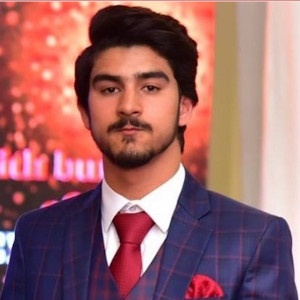 Raja Nasir khan
I'm raja nasir from azad Kashmir, I'm younger in my chaild hood I cam from Kashmir there is not opportunity of excilent education, so for I cam in Rawalpindi and joined roots international college, here I face challange repressive societal expectations, in order to create an independent identity for my self. But I persevered ,and after completed my intermediate from roots international collage .know I'm angaged in a intesive learning program and looking forward to use my new skills not just in my own life, but to a upleft others in situation similar to what I had to overcome so dreams never stop there is no study barrier from birth to till death .so do hard work and set your goals and keep struggling to achieve them.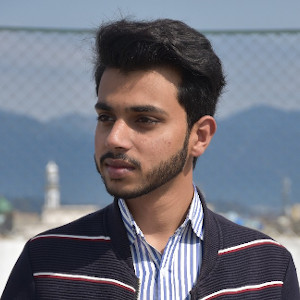 Syed Muhammad Ali Naqvi
I had a great time at Roots.I completed my degree in 2019.Now I am studying medicine in Heidelberg University (Germany). I am very thankful to Roots international for bringing the best of me out.There is best faculty and the best educational experience any student could have asked for. Thanks to Roots!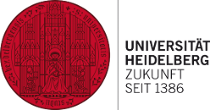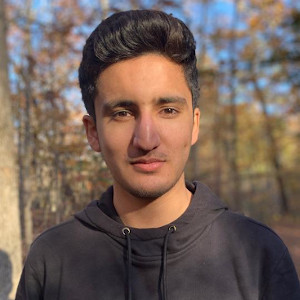 Tassaduque Ali Shah
Started from scratch and tried to be the best version of myself, which I am doing and will do for the rest of my life.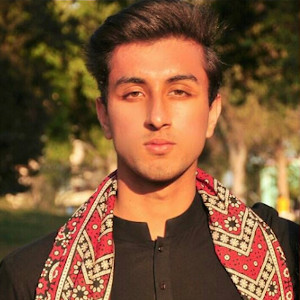 Taha kakazai
I barely passed my Alevels with 2 E's and 1 D, but still made it to Waterloo double degree program. I would just say never give up and never stop dreaming. Anyone can do wonders believe in yourself.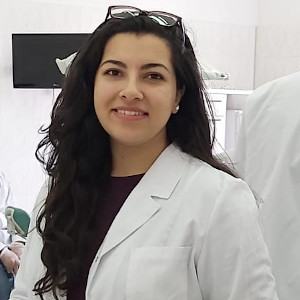 Sofia Noor
Roots International school provides an excellent International Baccalaureate Diploma Programme. They support and encourage students to embody the IB Learner Profile. IBDP is truly rigorous yet undoubtedly rewarding. The IB coordinator and teachers are professionals and care for your well-being as well as your academic journey. To be a successful and content IB graduate, you must immerse yourself with your work and wellness. You must daily work smart and plan your assignments from semester one. Do not be afraid to ask questions since teachers are fond of this positive attitude towards learning. You should have a vision or goal for your future, and relentlessly strive towards it. Roots international school is an ideal IB school. You will have tremendous growth in all aspects of your life.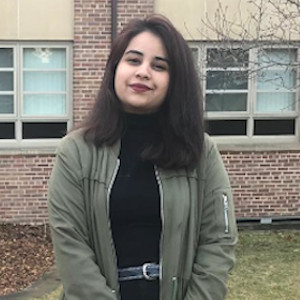 Momina Khurram
I am Momina Khurram and am currently double majoring in International Studies and Political Science with a minor in Psychology at Whitworth University in Washington state. Its been almost a year and I can say that I have grown so much as a person academically and in general. The decision of moving from my country to an entirely different place with all the difference, I believe that it helped me appreciate things in my life. I would really like to thank Roots and the global reach department for helping me make this life changing decision. Having done IBDP helped me adjust very well into the university's academic system. I am currently hoping to work for the leadership team of my University and have been actively participating in all of the cultural activities. I won the judges choice award for Top Chef and our South Asian dance for the International festival was a great hit. We have also initiated an asian group on campus and are working on the representation of different Asian country. I am having a great time and am hoping to do my country proud by all of my actions here.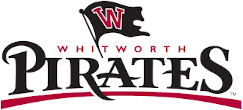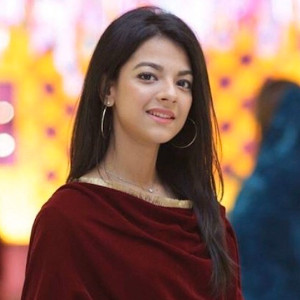 Fatima waheed khan
Im very thankful to roots international for bringing the best of me out. I was the headgirl for two years (2017-2019). The time i spent in roots was the best time i ever had. The connection and bond that has been made with the teachers, and the headmistress, that could never be broken and all those memories will be still there in my eyes.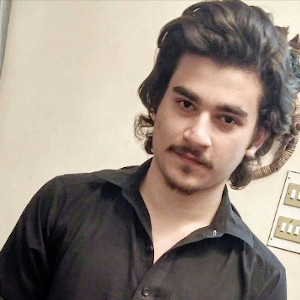 Rohaan Fayyaz
MIUC has now become synonymous with the University of London, its international standards and educational quality. It is the only institution in the twin cities that ensures its LLB students with a 100% success result and spectacular grades.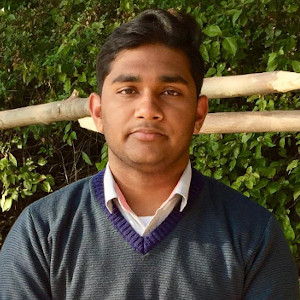 Muaaz Arooj
I'm an Accounting and Finance student at MIUC in the UOL programs. The University of London does not need an introduction. The depth and detail of what I have learned in my program is far beyond my high school experience. The courses are diverse and well-structured. There aren't any superlatives to describe how good VLE has been throughout my time with the UOL. And MIUC has done a phenomenal job at making sure that the UOL students feel at home. The teachers and the staff is wise and kind, always there to help and guide. The UOL and MIUC is actually an amazing combination. Time has flown so quickly and it's hard to believe that I've already been at MIUC for 3 years. Life at MIUC has been a great experience that I have tried to make the most out of. Friendly students, great facilities and distinct teaching methods made it easy for me to choose this institute over others in the city.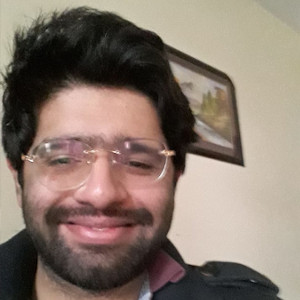 Shahrukh Ne Alam
I had a great time at MIUC. The instructors knew the UOL courses inside out, and were very helpful. The administration arranged all sorts of events designed to help our careers. My first internship after attaining my degree came from a UOL assistance program. The UOL degree is internationally recognized and a valuable addition to my CV.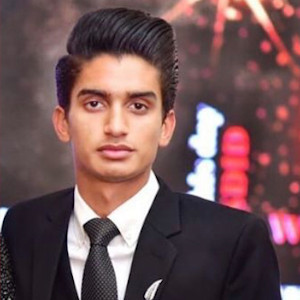 Sualeh Khan
When i came into roots international, i wasn't so confident, but later on, by the help of my teachers, and specially the help of My headmistress Mam Sobia Abid, I became confident, and got the courage to held my head up and conquer. I became the headboy for two years, and hosted each event. Last year in 2018, in RMMUN, i was the USG Rawal campus, and was awarded the best USG. And my team was awarded by the Best Team of RMMUN'18.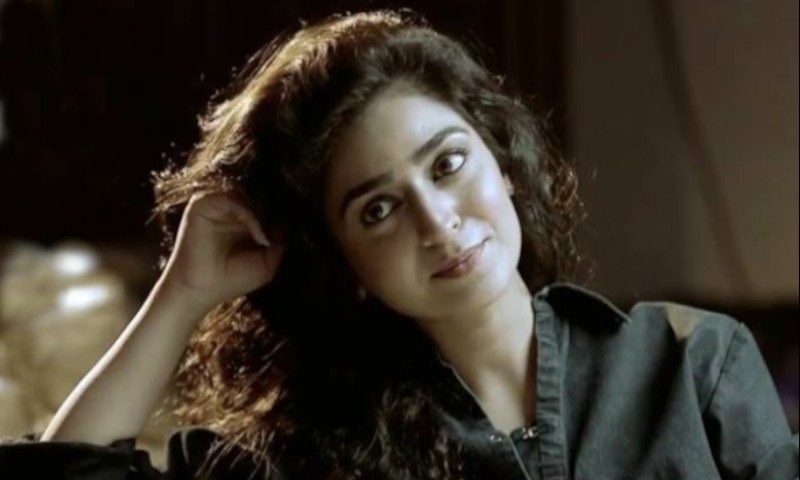 Hajra Yamin
Hajra Yamin is the leading name in the Drama industry who is in showbiz since 2010. Education of Hajra She holds a degree in Communication and Media Studies which she Studied from Roots College International Rawalpindi. After completing her education she started her professional life and became an actress which she always wanted to be.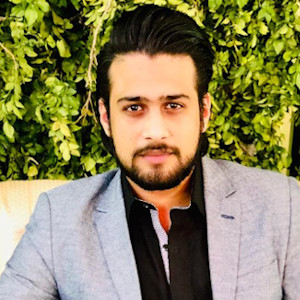 Hassan Shah
I joined MIUC in 2016, it has been a great journey. MIUC have developed a real sense of practical work sector in their students. we attended countless seminars, one to one meetings with leaders and business symposiums. we also attended a lot of fairs for further university qualifications. I completed my degree in 2019 and I have started a top up year this semester. my aim is to do an MBA from UK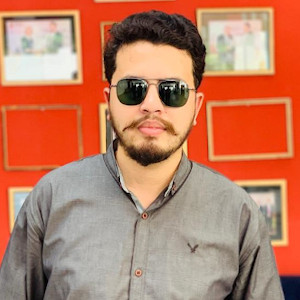 HASNAIN ALI
I joined MIUC in 2017 for HND business program, the program is very practical and according to the needs to practical world. I had best teachers and environment provided by university. Various internship opportunities helped me have an insight of real business world and make me able to start my own business of tourism and consultancy.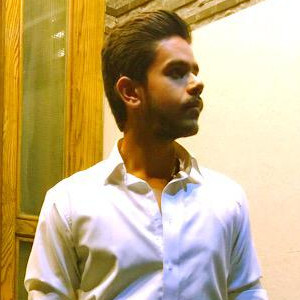 Irtaza Ali
Limit is something which only exists in our minds. With determination, precision, consistency, motivation and handwork there is nothing one cannot attain. University of London's LLB Honors was by far one of the toughest challenges which I accomplished in my life and MIUC's management and teaching faculty did play a vital role in it. As soon as I got into MIUC I realised this that no other institute here can beat it in terms of their extra ordinary teaching staff which definitely takes MIUC a step ahead among all institutions. Responsibly in keeping view my own experience I would like to quote this here that this Laws Degree is very much rewarding and provides us with very much professional opportunities as soon as we graduate. I thank University of London for providing me with exceptional undergrad degree and thank MIUC for making it possible wonderfully.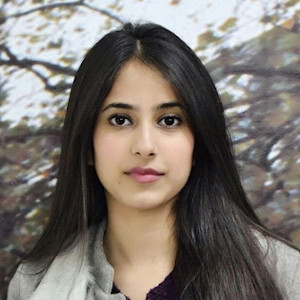 Wasama Qayyum Gondal
MIUC the best choice in the Twin cities for the UOL LLB. Best faculty and the best educational experience any student could have asked for. Thank you Sir Walid!!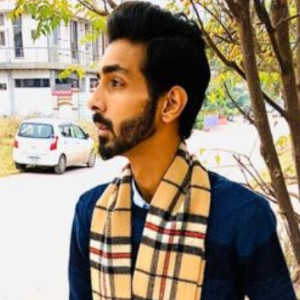 MOSSAB JAMAL
I completed my degree in 2019. I had a fabulous time in MIUC, the teachers, environment, mentor ship everything is very remarkable. the teachers are well qualified to prepare students for real and practical world. I have learnt a lot in this university and I am applying those concepts to my business and I am very successful because of my learning
RAIMA AKHTAR
I have completed HND BUSINESS from MIUC, that is my best educational experience so far. the university provides complete support and grooming to students and also helps out in securing good jobs and internship. the qualification is very practically oriented. It provides you great exposure of work industry. It was easily manageable with my modelling career.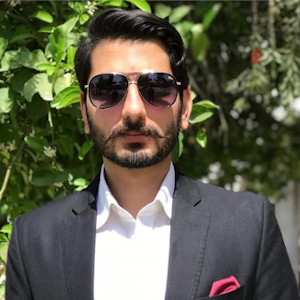 RAJA JAWAD
I had an amazing experience at MIUC. the degree gave me freedom to think out of box and also developed my interest in further studies. I have applied in Birmingham city University, UK and I will be joining the top up session in January 2020.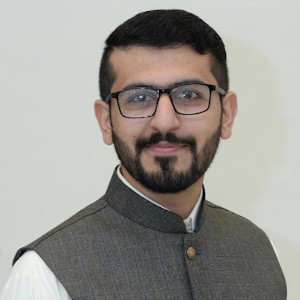 SAMIULLAH KHAN
I chose HND qualification because I wanted to pursue my won business, this degree helped me a lot in doing so. So far Iam running a successful construction business because of things learned through this degree. this degree also enable industry engagement and helped me achieve my targets.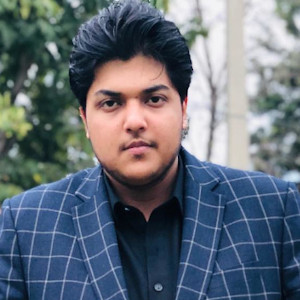 SHAHZEB TARIQ
This degree was a good transformation for me, it helped me set realistic goals. I took over my fathers business after completing HND Business and it has greatly help me in achieving success. I am applying new techniques and tools to expand our current business. I will also join top up year this January to enhance my education further.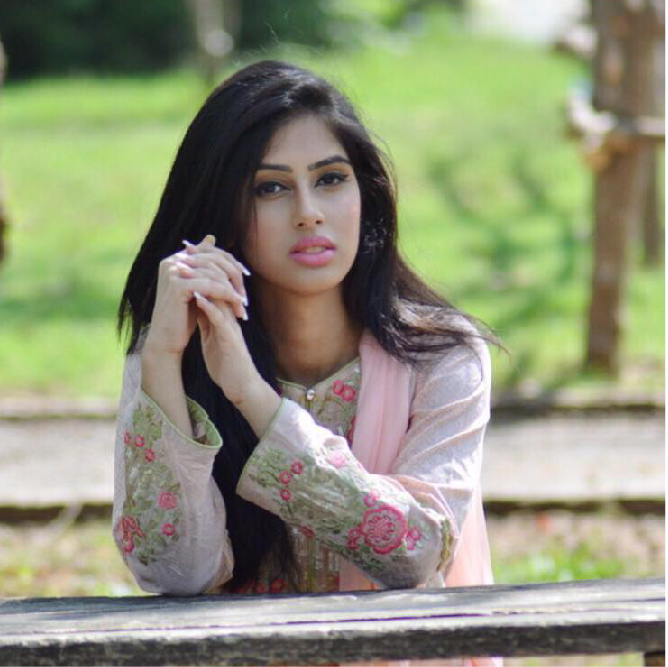 Sana Rehman
The beautiful thing about learning is that no one can take that away from you, it is a ticket to a good life. And learning under the umbrella of UOL was like charlie's golden ticket for me. It refined me of how to organize and discipline my life as a person and analyse, critisize, justify and convey, than to simply write and read. Regarding MIUC, without doubt I had the finest teachers/ mentors throughout my degree. And I have been lucky enough to be mentored by them. I've interned at Fazle Ghani and Mobilink even before I was awarded my degree. To sum up, my experience with UOL and MIUC has been great.
Muzzammil Shafique
Global Reach is the great platform where every student is encouraged and find itself so helpful. My experience was outstanding with counselor's as they helped me with dealing all of the universities, i never expected to get acceptance and full scholarship from different universities but they made my journey so helpful and easier. This has been an absolutely incredible experience with Roots Intentional School , Thank you all the Teachers, Mentors , Management and support from staff from the bottom of my heart.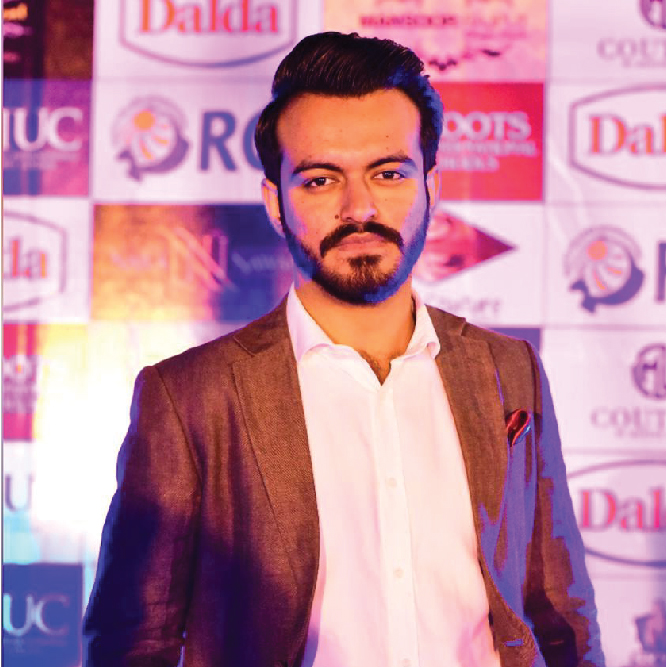 Arbaz Khan
I am a proud LLB graduate of University of London and Metropolitan International University and College. This university made me who i am today, As i did my A levels and my gradation from MIUC this makes my relationship with MIUC five years old. I was a shy student when i first joined MIUC but then i started learning, i took full advantage of the opportunities given to me by my university and that increased my confidence and my capabilities which was the reason I served as the President of Roots Metropolitan Model United Nations 2017 and also served as the Ambassador of MIUC from the year 2016 to 2017. As I graduated from MIUC I started working at the Law Firm of Dr Babar Awan who is a senior Advocate of Supreme Court of Pakistan furthermore I got acceptance from Notingham Trent University for my Bar Professional Training Course known as Bar at Law which i will be joining in September 2019. These are some of my achievements which would have not been possible without the nourishment and confidence given to me by MIUC.